Bringing Families and the Community into our School
Parades.  Retreats. Educational Field Trips.  Grandparent's Day.  Christmas Programs. Tri-School Mass.  There is no shortage of events happening at Holy Trinity Catholic School all year long.  We are an extremely active community of students, parents, grandparents, faculty, staff, and friends – a community of doers that wants to be involved in the classroom and outside the classroom.  With something always going on, we invite you to participate in our school activities.
Friday, September 1, 2023 at 7:15 am in the school cafeteria
Students will wear Mass day uniforms. Order forms were emailed from the photographer.
September Service Project – Adopt a Grandparent
Our September Service Project will benefit the residents of Dunbar Village Nursing Home to acquire electric razors. We are asking for each student to donate $2 by Friday, September 8. Participants will receive Free Dress on Monday, September 11.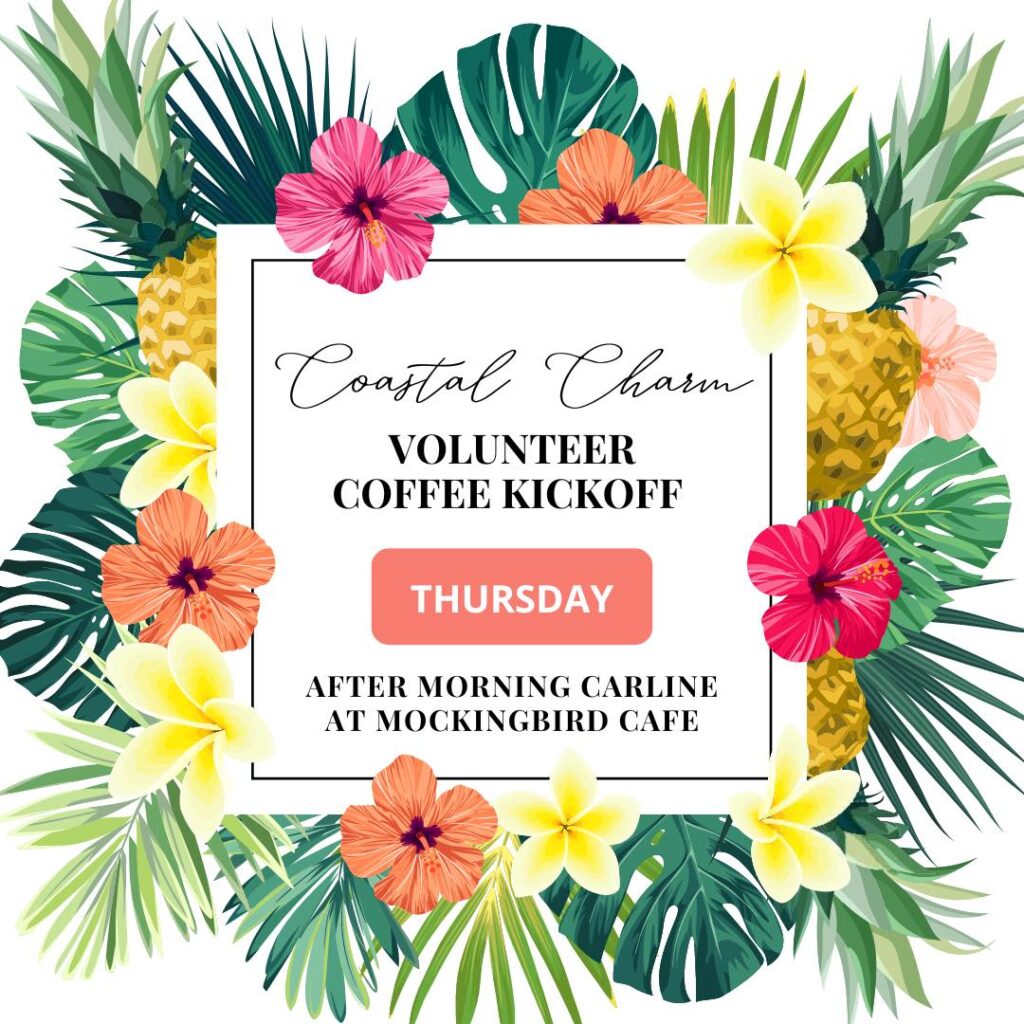 It's that time again…our first Coastal Charm organizational meeting will be this Thursday at Mockingbird Cafe, right after morning carline!
Coastal Charm is our annual fundraising gala for HTCS, and our biggest event of the year. It helps fund so many things around our school, and this year, we will be fundraising to further enhance different safety features around the school grounds.
It takes many hands to make it the success that it is each year, and we would love to have your talents with us this year!
This is our first themed year…Coastal Charm in Oahu…and it's shaping up to be pretty epic.
We are looking for people to assist with the following committees:
* Sponsorships
* Silent Auction
* Marketing
* Ticket Sales
* Event Week Setup
Plus different odds and ends through the year.
Basically, if you're up for helping…we'll find something for you!